Tours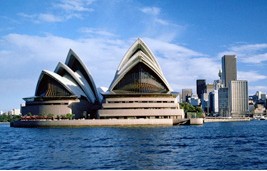 Australia is a wild and beautiful place, a land whose colour palette of red outback sands and Technicolor reefs frames sophisticated cities.
Get ready for mammoth national parks, dynamic Māori culture, and world-class surfing and skiing. New Zealand can be mellow or action-packed, but it's always epic.
Its modern face is dazzling, but China is no one-trick pony. The world's oldest continuous civilisation isn't all smoked glass and brushed aluminium and while you won't be tripping over artefacts – three decades of round-the-clock development and rash town planning have taken their toll – rich seams of antiquity await.